HAVE WHEELS WILL TRAVEL!
Wednesday, 22 November 2017 | Admin
My enduring memory of October's Motorhome & Caravan Show at the NEC was the sheer pulling power of the modern-day motorhome.
All exhibits and stands were as polished and popular as ever throughout every hall, but it was the motorhome section that caught the eye and imagination.
The variety of shapes, sizes, colours and price ranges of the products available was simply mind blowing, and their adoring public couldn't get enough of them!
The sheer vastness of the American RVs meant an internal inspection was a must, with every luxurious whim being catered for. A five-star hotel suite on wheels doesn't do justice to the sheer majesty of these feats of engineering, but they carry a price tag to match and their opulence is viewed by some as bordering on ostentatious.
And then there is the practicalities of driving these beasts on our creaking roads. Cruising on Route 66 conjures up near mythical thoughts, stalemate on the M6 suggests something altogether different…
The A Class Motorhome proved just as hot a ticket for visitors, likewise the High-Top Campervans, the Coachbuilt Motorhomes, the Overcab Motorhomes and Rising Roof Campervans.

The A Class Motorhome is rather impressive.
Iconic Campervan
And special mention must go the iconic VW Campervan, whose roots can be traced back to the 1940s when a Dutch designer's ideas for a new automobile – the T1 – were implemented by Volkswagon.
The Transporter model went on sale in the UK in 1954. Initial uptake was underwhelming, with just 786 units being sold that year, despite a sale price of £668 (approx. £17.5k in today's money). By 1997 VW reported sales of eight million Transporters!
And the love affair with motorhomes shows no sign of relenting.
The National Caravan Council (NCC) is the trade association for the UK's leisure vehicle and park home industries. It represents manufacturers, dealers, parks and suppliers.
Their data reveals that 205,000 motorhomes were in use across the UK in 2015, with 60% of that figure being manufactured in the UK.
A staggering 12,332 new motorhomes were sold in the UK last year, up 16.6% on 2015, with trends for 2017 already suggesting that the figure will rise once again.
Simon McGrath, Senior Communications Manager at The Camping and Caravanning Club, said: "Motorhomes are very popular at present because they appeal in so many ways – they have all the comforts of home plus the ability to tour and pitch up at a new campsite every night.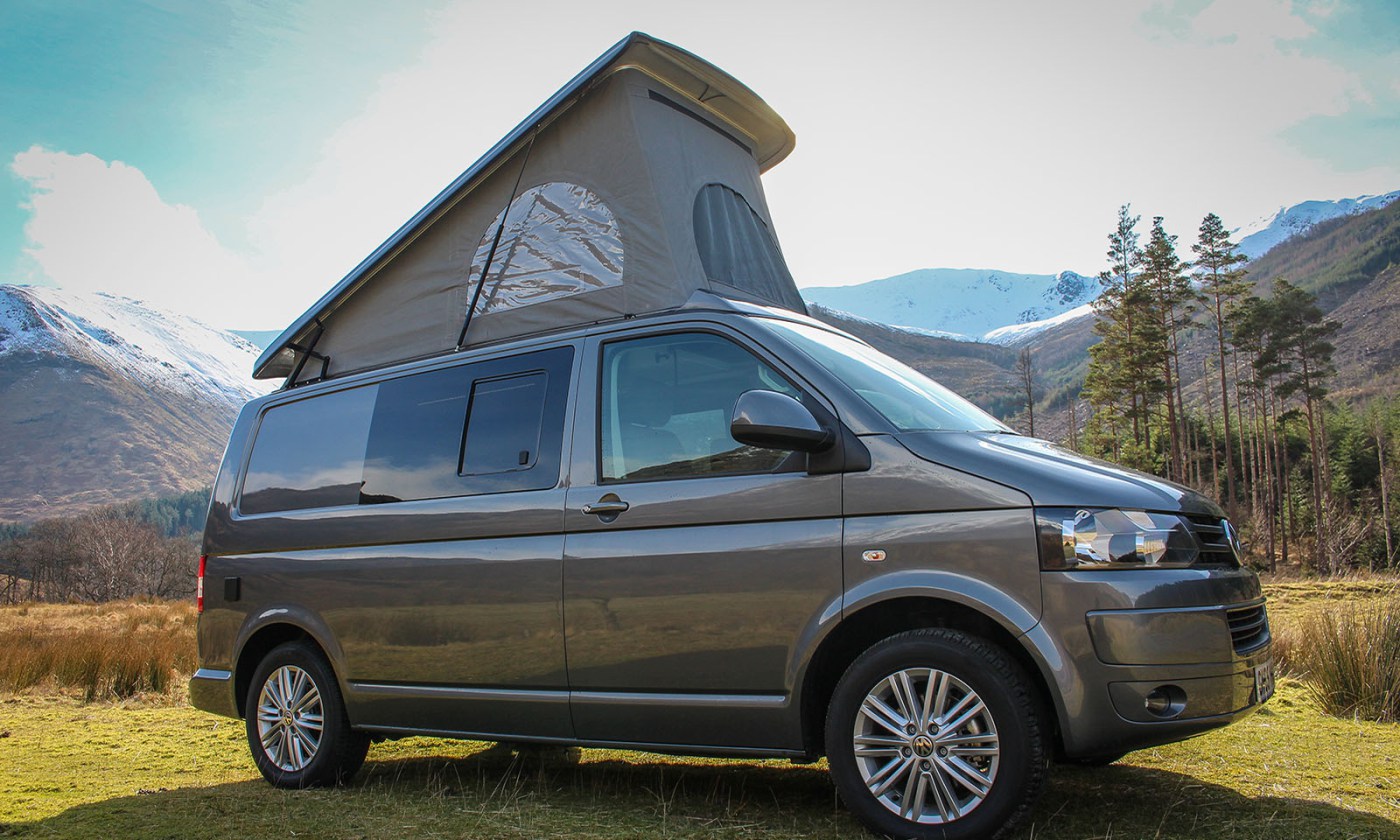 Rising-roof campervans are increasingly the choice for many.
'Caravan versus a motorhome'
"There's always an interesting debate over the advantages of having a caravan versus a motorhome, and some people opt for the latter simply because they don't want to tow a caravan behind their car.
"We are seeing Club members take out their motorhomes more often than ever, often travelling short distances from home to get out and enjoy the great outdoors."
The only words of caution, however, for those of you who are thinking of joining the revolution are…
Be mindful that not every licence entitles the holder to drive all motorhomes. There are restrictions in place for those who passed their test after January 1, 1997;
Do your due diligence before making a purchase, checking the unit's history thoroughly, and do not buy a motorhome from a 'man you met in the pub';
Why not hire, before you buy?
And all that remains then is to enjoy!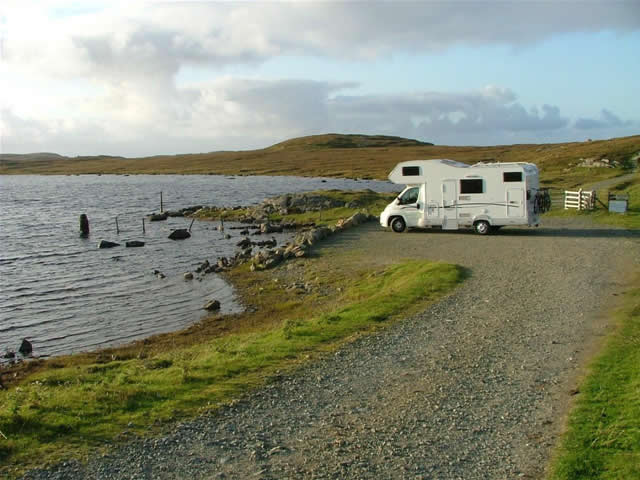 Freedom and flexibility make motorhomes such a winner.
Next time: Win a fantastic Movelite T2 driveaway awning courtesy of Outdoor Revolution (www.outdoor-revolution.com)