CARAVAN SAFETY – ON AND OFF THE ROAD
Friday, 1 December 2017 | Admin
There is nothing quite like a debate that divides opinion.
The healthy ones engage and educate by virtue of alternative perspectives. They don't necessarily prompt a change of mind. If debate is thought provoking, it has ticked the biggest box of all.
A web browser search of 'top tips for towing a caravan' will yield the usual suspects (checking towing capacity of towcar/vehicle, having correct driving licence, watching your speed, giving due consideration to professional towing tuition), with there being only a slight variation on those themes.
All make perfect sense, and should never be either ignored or overlooked.
If you dig a little deeper, however, and engage with online forums for caravanners and campers, there is one subject that breaks with convention: the use of caravan stabilisers.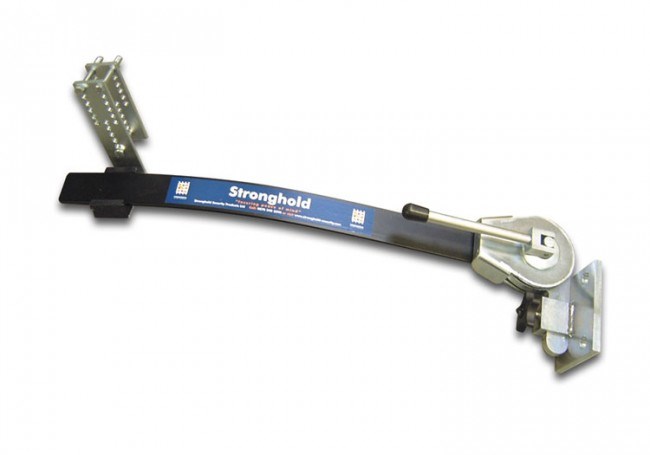 Pictured is a Maypole Stronghold Stabiliser.
TYPES OF CARAVAN MOVEMENT
The theory behind stabilisers is quite simple. Touring caravans can be subject to two types of movement:
Yaw: A side-to-side movement that is most likely to be triggered by a natural wind gust, or a passing vehicle;
Pitching: A vertical movement caused road conditions (potholes etc).
A stabiliser helps to regulate your vehicle's movement, but will only properly work if all other measures are in place.
And it is the last point that divides opinion. Many conscientious drivers, who religiously comply with regulations and follow recommended guidelines, see stabilisers as unnecessary. Many claim that they add nothing to the safety protocol, with some going as far as to suggest that a fitted stabiliser can mask issues and give the driver a false sense of security.
The counter argument is from touring veterans, who are also conscientious drivers. Many have used stabilisers for years, and insist that removing the device leads to a clear deterioration in handling.
"Our view is that caravanners shouldn't rely on a stabiliser, but they can be helpful. Prevention is better than cure," is the view of The Caravan and Camping Club, which boasts a membership of 750,000.
"The electronic intervention systems (for example AL-KO's ATC system, these dab the caravan brakes on momentarily when there's a swing) work very well and many modern cars also have some form of trailer stability system too," added Andrew Robson, a Communications and PR Executive for The C&CC.
"Mechanical 'friction' stabilisers are not as effective, but they will help damp down lesser movements."
Given that stabilisers are not a legal requirement on these shores, it every much comes down to personal choice, but what is worth considering is that some insurers offer discounts for vehicles that do fit optional extras.
Insurance costs per se are on the rise, and caravan cover is not immune from that reality.
CARAVAN ACCIDENTS ON THE RISE
In 2016, Department of Transport figures reveal that cars and vehicles towing a caravan were involved in 135 reported accidents, which represented a 18% increase on the 2015 total.
It is worth noting, however, that there are approximately 550,000 touring caravans in use in Great Britain, with 21,512 new units being dispatched to dealerships in 2016 (which was up 11.1% on 2015).
The newer units come with additional security features as standard, but still in 2016 we saw a 36% rise in caravan theft. Many are stolen from driveways and motorway service stations when the owner's guard may be down, so it increasingly pays to be vigilant.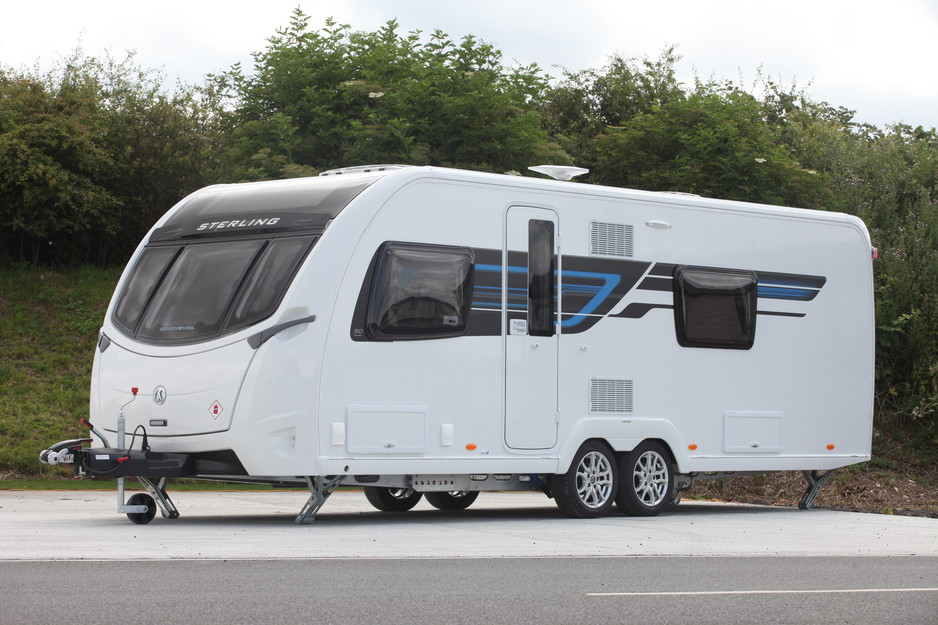 Touring caravans are a target for opportunist thieves.
Basic measures such as ensuring windows and locks are maintained to a high standard are essential; fitting hitch locks and wheel locks are a must, and the more security conscious have the option of installing tracking devices and caravan alarms.
These steps come at a cost, but many are required for insurance compliance and, again, will result in a reduction in your policy premium.
Like any holiday, doing your homework and preparation is more likely to ensure that the experience meets your expectation. That is one debate that should never divide opinion…
If you've enjoyed this post, I would be very grateful if you'd help spread the word it by emailing to a friend or sharing it on Twitter or Facebook.
Our Twitter account is: @a2zcamping. Follow a2zcamping on Facebook.
Any comments would also be much appreciated.