Wednesday, 14 June 2017 | Admin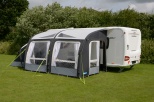 This is probably one of the most frequently asked questions, and to ensure you purchase the correct size for your caravan, follow these simple steps!
Monday, 6 March 2017 | Admin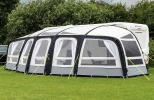 Kampa's new flagship model, based around the incredibly popular Ace Air. Never have we encountered an air awning which offered this much space.
Monday, 6 March 2017 | Admin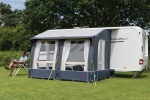 The new 2017 Kampa Classic Expert Air has it's classic good looks, modern air technology and easy to set up
Tuesday, 7 February 2017 | Admin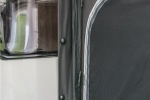 The all new Kampa Limpet Fix System. An ingenious way of fixing the rear wall of your porch awning to your caravan.